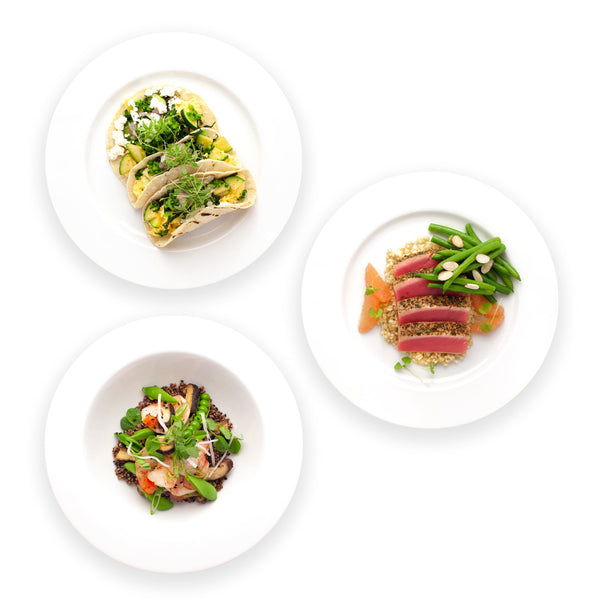 With no poultry, pork, or red meat, the Mediterranean meal plan is ideal for those focused on heart health and overall longevity. Plus, it's delicious. Rich in iron and omega-3 fatty acids, a mediterranean lifestyle can contribute to heart health and overall longevity.
Nutritional Details

Contains

a wide array of proteins and vegetables, with small portions of complex carbohydrates.

You can expect

ingredients such as organic produce, farm-fresh dairy products, wild-caught seafood, lean & hormone-free meats, and low-glycemic carbohydrates like sweet potatoes, quinoa, and brown rice.

You won't find

gluten or high-calorie counts.

Commonly referred to as the "Foodies" choice for being well-rounded, healthy and delicious.