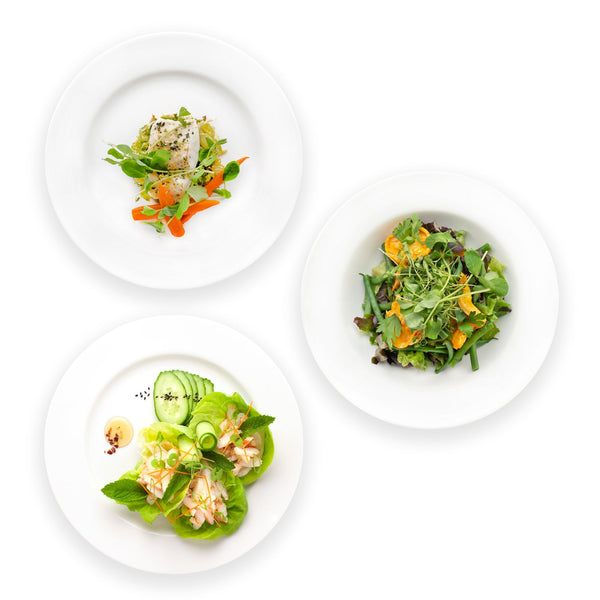 Need a reset? This program is designed to promote healthy, targeted weight loss. Includes Breakfast, Lunch, Dinner and four revitalizing Extras. With Detox, you'll receive meals carefully prepared with limited carbohydrates, very low oil, and no dairy, red meat, or refined sugar. We also provide fresh pressed juices, plus a daily checklist to keep you on track.
HEAL - Start your day with powerful and healing properties of celery juice for inflamation and gut health. 
HYDRATE - Refreshing alkalinized mineral water, infused with fresh ingredients for an antioxidant boost.
REJUVENATE - Relax and curb cravings with a calming, soothing infused herbal tea.
BOOST - Energize between meals with a fresh pressed green drink or satisfying protein shake.
NOURISH - Enjoy three perfectly portioned, gourmet meals made from lean protein, healthy fats, and farm fresh produce. 
This is a fixed program. No modifications may be made beyond the three standard Dislikes. For questions or further details, contact Kooshi.
Nutritional Details

Contains

alkalizing ingredients and refreshing elixirs to kick start a healthy lifestyle.

You can expect

to reduce acidity, restore your body's PH balance and give your digestive system a much needed break.

You won't find

dairy, red meat, or refined sugars.

Make healthy, targeted weight loss easy and delicious.