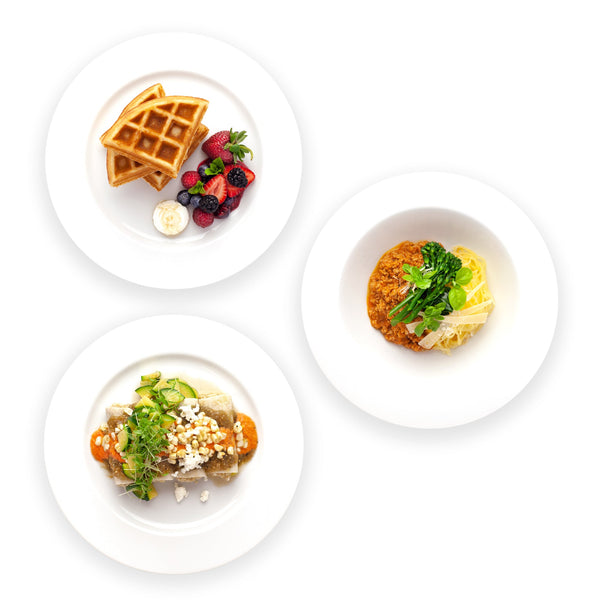 Hand-picked farmer's market produce, fresh organic dairy, low-glycemic carbohydrates and quality organic meat substitutes put vegetables front and center in dishes that are delicious, filling, and well-rounded. 

Want to make it vegan? Just add "dairy" & "eggs" to your dislikes at checkout.
Vegetarian Nutritional Details

Contains

a large array of locally sourced organic vegetables and quality organic meat-substitutes like tofu, seitan, and tempeh.

You can expect

organic eggs, dairy, and non-GMO ingredients.

You won't find

any animal protein.

A vegetarian diet is a fresh, clean approach to delicious, healthy eating.